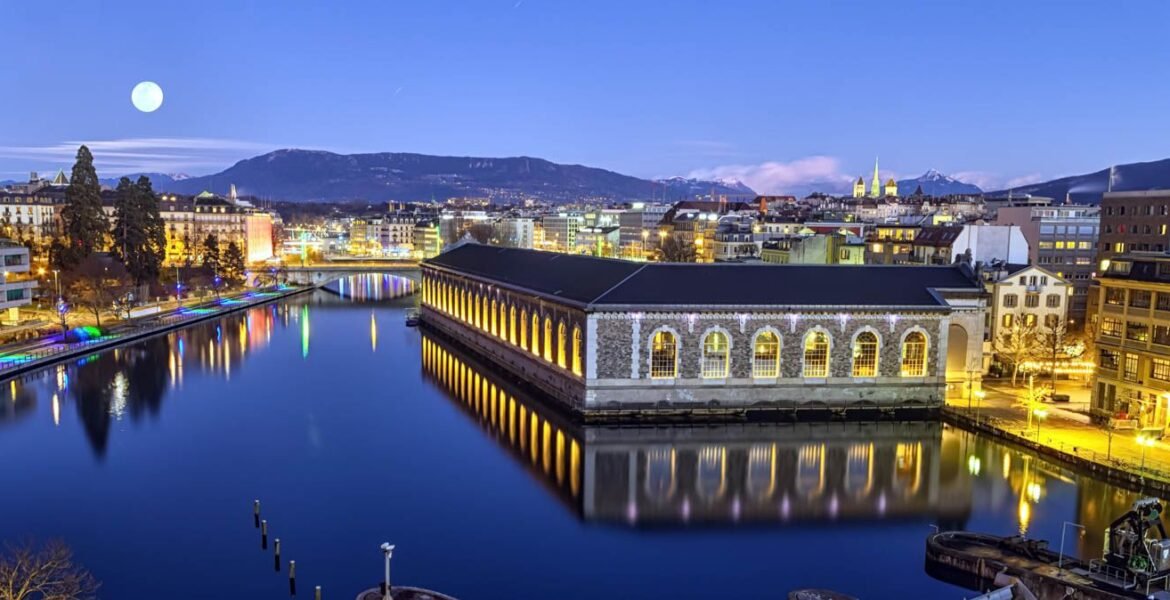 European Travel . Travel Tips
Switzerland on a Budget: How to Experience Luxury Travel Without Breaking the Bank
Introduction
When it comes to traveling, Switzerland is often associated with luxury and opulence. From its breathtaking landscapes to its world-class hospitality, the country has a reputation for offering high-end experiences. However, many travelers are deterred from visiting Switzerland due to the perceived high cost. The truth is, with careful planning and a few insider tips, it is possible to enjoy the beauty and elegance of Switzerland on a budget. In this article, we will explore how you can experience luxury travel in Switzerland without breaking the bank.
How to Plan Your Trip Within a Budget
Setting a Realistic Budget
Before embarking on your Swiss adventure, it is crucial to set a realistic budget. Consider your expenses for accommodation, transportation, food, activities, and shopping. Research average prices in Switzerland and allocate funds accordingly. Having a clear understanding of your budget will help you make informed decisions throughout your trip.
Choosing the Right Time to Visit
Switzerland is a year-round destination, but prices can vary depending on the season. Consider visiting during the shoulder seasons (spring and fall) when prices are generally lower. Additionally, weekdays tend to be less crowded and more affordable than weekends.
Researching and Booking in Advance
To secure the best deals, research and book your accommodations and activities in advance. Many hotels and attractions offer early bird discounts or special promotions. By planning ahead, you can take advantage of these offers and save money.
Affordable Accommodation Options
Guesthouses and Bed & Breakfasts
Guesthouses and bed & breakfasts are excellent options for budget-conscious travelers. These accommodations provide a cozy and personalized experience at a fraction of the cost of luxury hotels. You can enjoy comfortable rooms, homemade breakfasts, and the opportunity to interact with local hosts.
Hostels and Shared Accommodations
If you're open to a more social and communal experience, consider staying in hostels or shared accommodations. Switzerland has a wide range of hostels that offer affordable dormitory-style rooms or private rooms at competitive prices. This is a great way to meet fellow travelers and make new friends.
Renting Apartments or Vacation Homes
For longer stays or traveling with a group, renting apartments or vacation homes can be a cost-effective option. These accommodations provide more space, privacy, and the opportunity to cook your meals, which can significantly reduce your expenses on dining out.
Transportation on a Budget
Utilizing Public Transportation
Switzerland boasts an extensive and efficient public transportation system, including trains, buses, and boats. Opting for public transport instead of renting a car can save you a substantial amount of money. Consider purchasing a Swiss Travel Pass, which provides unlimited travel on various modes of transport.
Taking Advantage of Discounted Travel Passes
Switzerland offers various discounted travel passes, such as the Half Fare Card and Regional Passes. These passes provide significant savings on transportation within specific regions or for specific durations. Evaluate your itinerary and choose the pass that best suits your travel plans.
Exploring Switzerland by Bicycle
Switzerland is a paradise for cyclists, with well-maintained bike paths and stunning landscapes. Renting a bicycle is an eco-friendly and affordable way to explore the country. Many cities offer bike-sharing programs, allowing you to rent a bike for a few hours or a full day.
Dining on a Budget
Exploring Local Markets and Food Stalls
Switzerland's local markets are a treasure trove of fresh produce, regional delicacies, and artisanal products. Visit the markets and stock up on delicious ingredients for a picnic or a home-cooked meal. Additionally, food stalls and food trucks offer tasty and budget-friendly options.
Opting for Lunch Menus and Daily Specials
Many restaurants in Switzerland offer lunch menus or daily specials at reduced prices. Take advantage of these offers to enjoy a quality meal without breaking the bank. Lunchtime is also an excellent opportunity to experience Swiss cuisine at a more affordable rate.
Embracing Swiss Street Food
Switzerland has a vibrant street food scene, offering a wide range of delicious and affordable options. From cheese fondue to raclette sandwiches and bratwursts, you can savor Swiss flavors without spending a fortune. Seek out food carts and street food festivals for an authentic culinary experience.
Free and Affordable Attractions
Exploring Nature's Wonders
Switzerland is renowned for its stunning natural landscapes, and many of these attractions can be enjoyed for free or at a minimal cost. Visit public parks, lakes, and hiking trails to immerse yourself in Switzerland's pristine beauty without spending a dime. Don't forget your camera!
Visiting Museums and Galleries
Several museums and galleries in Switzerland offer free or discounted admission on specific days or times. Take advantage of these opportunities to explore the country's rich history, art, and culture. Check the websites or inquire locally to find out the best times to visit.
Enjoying Festivals and Events
Switzerland hosts a plethora of festivals and events throughout the year, many of which are free or have minimal entry fees. Experience the vibrant atmosphere of music festivals, traditional celebrations, and cultural events while staying within your budget. Check local event calendars for upcoming happenings.
Enjoying Luxury Experiences on a Budget
Opting for Guided Walking Tours
Guided walking tours provide an excellent way to discover Switzerland's cities and towns. Many destinations offer free or affordable guided tours led by knowledgeable locals. These tours provide insights into the history, architecture, and hidden gems, giving you a taste of luxury without the hefty price tag.
Taking Advantage of Free Guided City Tours
Some Swiss cities offer free guided city tours conducted by enthusiastic volunteers. Joining these tours allows you to explore the highlights of the city while learning fascinating facts and stories. It's a fantasticway to get a glimpse of the city's luxurious side without spending a fortune.
Splurging on a Few Unforgettable Experiences
While traveling on a budget, it's still possible to treat yourself to a few unforgettable experiences. Allocate a portion of your budget to indulge in a luxurious activity or attraction that truly captures your interest. Whether it's a scenic helicopter ride, a gourmet dining experience, or a spa day in the Alps, choose something that will leave a lasting impression.
Saving Money on Shopping
Tax-Free Shopping
Visitors to Switzerland can take advantage of tax-free shopping, especially for high-value items such as watches and jewelry. Look for shops displaying a "Tax-Free Shopping" sign and follow the required procedures to claim your VAT refund. This can lead to substantial savings on your purchases.
Outlet Malls and Factory Stores
Switzerland is home to several outlet malls and factory stores where you can find luxury brands at discounted prices. These establishments offer a wide range of products, including clothing, accessories, and home goods. Take some time to explore these shopping destinations for great deals.
Exploring Local Markets and Artisan Shops
Support local artisans and discover unique souvenirs by exploring local markets and artisan shops. Switzerland is known for its craftsmanship, and you can find beautifully crafted items such as chocolates, cheeses, watches, and textiles. These products not only make meaningful gifts but also support local businesses.
Safety Tips and Precautions
Being Aware of Pickpockets
As with any travel destination, it's essential to be cautious of pickpockets, especially in crowded tourist areas. Keep your belongings secure and be mindful of your surroundings. Use a money belt or a secure bag to minimize the risk of theft.
Following Local Laws and Customs
Respect the local laws and customs of Switzerland. Familiarize yourself with the local etiquette, such as being punctual, greeting people with a handshake, and using appropriate language. By showing respect for the local culture, you'll have a more pleasant and enjoyable experience.
Ensuring Travel Insurance Coverage
Before traveling to Switzerland, ensure that you have comprehensive travel insurance. This will protect you against unforeseen events such as medical emergencies, trip cancellations, or lost luggage. Check the coverage details and choose a policy that suits your needs.
Conclusion
Switzerland offers a wealth of luxury experiences, and you don't have to empty your bank account to enjoy them. By following these tips and being mindful of your budget, you can embark on a memorable journey through Switzerland without compromising on quality and elegance. With careful planning, savvy choices, and a sense of adventure, you can experience the beauty of Switzerland without breaking the bank.
FAQs
1. Is Switzerland an expensive travel destination? Switzerland has a reputation for being an expensive destination, but with proper planning and budgeting, it is possible to explore the country without spending a fortune.
2. When is the best time to visit Switzerland on a budget? Visiting during the shoulder seasons (spring and fall) can help you find more affordable prices and fewer crowds.
3. Are there any free attractions in Switzerland? Yes, Switzerland offers many free attractions, such as public parks, hiking trails, and museums with discounted or free entry on certain days.
4. How can I save money on accommodation in Switzerland? Consider staying in guesthouses, bed & breakfasts, hostels, or renting apartments or vacation homes for more affordable accommodation options.
5. Can I experience luxury activities in Switzerland on a budget? While traveling on a budget, you can still indulge in a few luxury experiences by allocating a portion of your budget to special activities or attractions that interest you.
You may also like