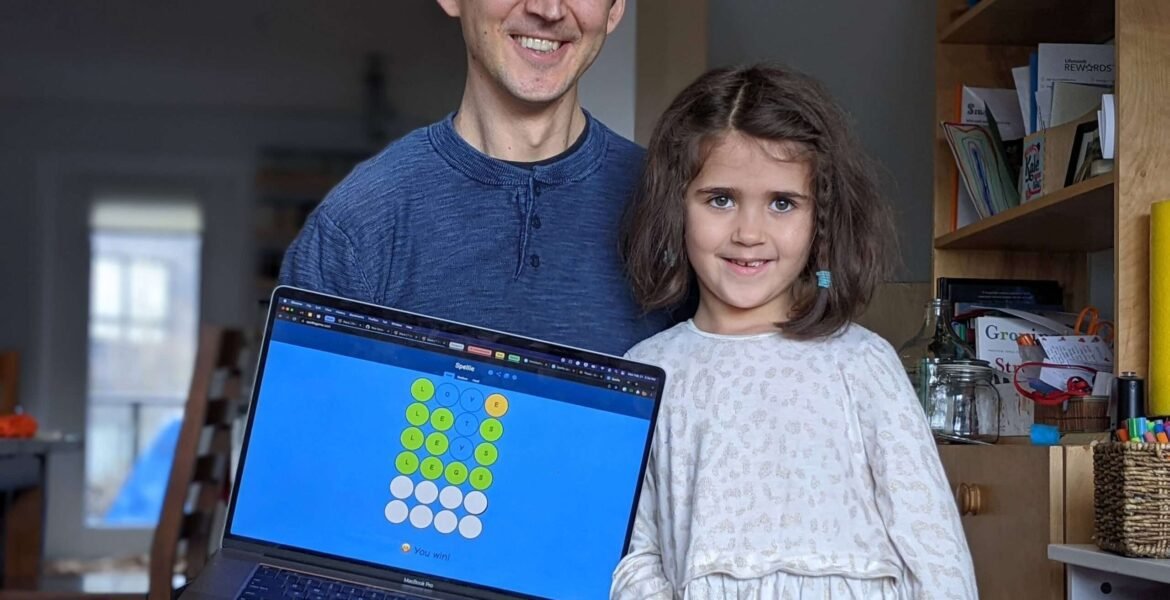 Travel Tips
Play Wordle Junior During Travel: Fun and Educational Game for Kids
Introduction
Traveling with children can sometimes be a challenge, especially when it comes to keeping them occupied during long journeys. While electronic devices and movies may offer a temporary solution, it's also essential to provide them with engaging and educational activities. In this article, we introduce you to Wordle Junior, a fantastic word game that not only entertains but also enhances your child's vocabulary and critical thinking skills. Let's dive in and explore how you can make the most of your travel time by playing Wordle Junior!
Play Wordle Junior During Travel: An Engaging Word Game
Wordle Junior is a delightful word puzzle designed specifically for children. With its colorful interface and simple gameplay, it captivates young minds and keeps them entertained for hours. Whether you're on a road trip, taking a flight, or waiting at the airport, Wordle Junior is the perfect companion for your child's travel adventures.
1. A Captivating Gameplay
The game revolves around guessing a secret five-letter word within six attempts. With each guess, your child receives feedback on which letters are correct and in the right position, helping them narrow down the possibilities. The challenge lies in deducing the word using a combination of logical thinking and vocabulary skills.
2. Enhances Vocabulary
Playing Wordle Junior during travel not only provides entertainment but also offers a valuable opportunity for your child to expand their vocabulary. Through trial and error, they learn new words and improve their ability to associate letter combinations with specific words. This game encourages word exploration and boosts their language skills.
3. Sparks Critical Thinking
Wordle Junior is not just about guessing letters; it requires logical deduction and critical thinking. Children need to analyze the feedback they receive after each guess and make informed decisions based on the information provided. This process hones their problem-solving abilities and trains them to think analytically.
4. Encourages Collaboration and Bonding
Wordle Junior is a versatile game that can be played solo or with others. During family trips, it can be a fantastic opportunity for children and parents to engage in collaborative play. Guessing the word together, discussing strategies, and celebrating successes fosters a sense of teamwork and strengthens family bonds.
FAQs: Answering Your Wordle Junior Travel Questions
1. Can Wordle Junior be played offline? Yes, Wordle Junior can be played offline, making it an ideal travel companion. No internet connection is required, allowing your child to play the game wherever you go.
2. Is Wordle Junior suitable for all age groups? Wordle Junior is specifically designed for children aged 5 and above. The game's simplicity and engaging interface make it accessible and enjoyable for young players.
3. How long does a typical Wordle Junior game last? The duration of a Wordle Junior game depends on various factors, including the difficulty of the word and the player's deductive skills. On average, a game can take anywhere from a few minutes to around fifteen minutes.
4. Are there different difficulty levels in Wordle Junior? Wordle Junior offers multiple difficulty levels to cater to different age groups and skill levels. Younger children can start with the easier levels and gradually progress to more challenging ones.
5. Can Wordle Junior be played on different devices? Yes, Wordle Junior is available on various platforms, including smartphones, tablets, and computers. You can download the game from app stores or play it directly in your web browser.
6. Does Wordle Junior have any in-app purchases? No, Wordle Junior is a free game with no in-app purchases. Once you download it, your child can enjoy the complete game without any additional costs.
Conclusion: Fun and Learning On the Go with Wordle Junior
Incorporating educational games into your child's travel routine can transform tedious journeys into enjoyable and productive experiences. Wordle Junior offers a perfect blend of entertainment and learning, making it an excellent choice for playing during travel. Its engaging gameplay, vocabulary enhancement, critical thinking development, and collaborative nature contribute to your child's cognitive growth. So, next time you embark on a trip, remember to bring Wordle Junior along and witness the joy and educational benefits it brings to your child's travel adventures.
You may also like