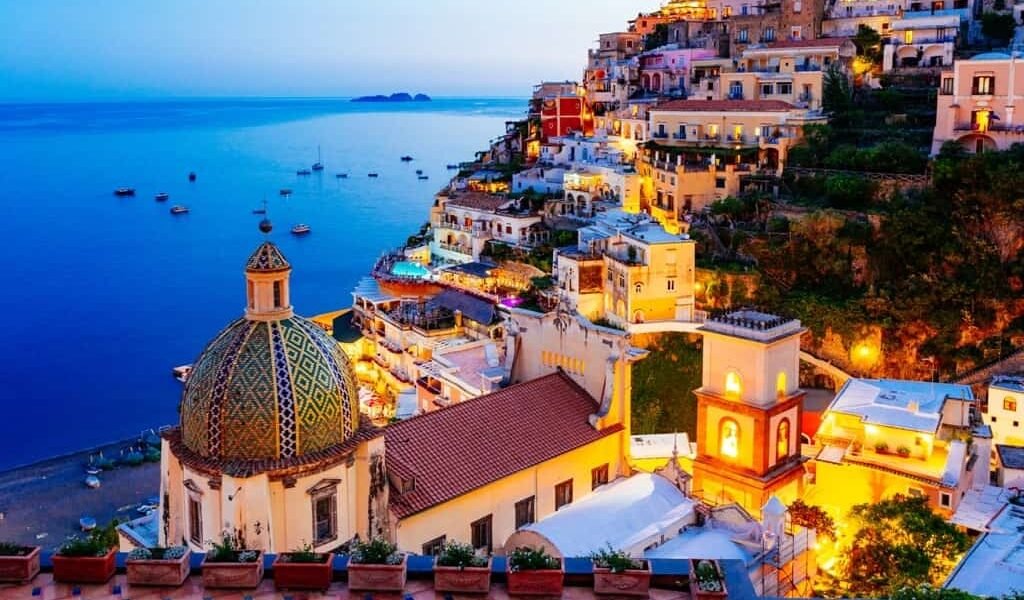 Travel . Travel Tips
Best Places to Stay in Italy
Italy, a country known for its rich history, stunning landscapes, and delicious cuisine, offers a wide range of choices when it comes to finding the perfect place to stay. Whether you prefer the vibrant atmosphere of a city, the romance of a coastal town, or the tranquility of the countryside, Italy has something to suit every traveler's taste. In this article, we will explore some of the best places to stay in Italy, highlighting their unique attractions and top accommodation options.
Rome: The Eternal City
As the capital of Italy, Rome is a city that seamlessly blends ancient history with modern life. Steeped in culture and home to iconic landmarks, Rome attracts millions of visitors each year. The city offers a diverse range of accommodation options, from luxury hotels to budget-friendly hostels. Some of the must-visit attractions in Rome include the Colosseum, Vatican City, and the Trevi Fountain.
When it comes to accommodation in Rome, there are plenty of choices. Luxury travelers can opt for renowned hotels like the Hassler Roma or The St. Regis Rome, offering world-class amenities and stunning views of the city. Budget-conscious travelers can find affordable yet comfortable options like Hotel Campo De' Fiori or The Beehive, which provide a cozy atmosphere and convenient locations.
Venice: The City of Canals
Venice, often referred to as the "City of Canals," is a unique and enchanting destination in northeastern Italy. Built on a series of islands connected by picturesque canals, Venice offers a romantic and timeless atmosphere. Exploring the narrow streets, crossing the iconic bridges, and taking a gondola ride along the canals are experiences that shouldn't be missed.
Venice offers a range of accommodation options, from luxury hotels to charming bed and breakfasts. For a truly luxurious stay, hotels like The Gritti Palace and Belmond Hotel Cipriani provide exquisite accommodations and breathtaking views of the city. Travelers on a budget can choose from affordable options like Hotel Al Ponte Mocenigo or Ca' San Rocco, which offer comfortable rooms and convenient locations.
Florence: The Cradle of Renaissance
Known as the "Cradle of Renaissance," Florence is a city renowned for its art, architecture, and cultural heritage. The city is home to magnificent landmarks such as the Duomo, Uffizi Gallery, and Ponte Vecchio. Florence's historic center, a UNESCO World Heritage site, is a treasure trove of artistic masterpieces and architectural marvels.
When it comes to accommodation in Florence, visitors can find a variety of options to suit their preferences. Luxury hotels like Hotel Savoy and Four Seasons Hotel Firenze offer an indulgent experience with elegant rooms and top-notch services. Travelers seeking a more intimate atmosphere can opt for boutique hotels like Antica Torre di Via Tornabuoni 1 or Hotel David, which provide personalized attention and unique charm.
Amalfi Coast: Paradise on Earth
The Amalfi Coast is a breathtaking stretch of coastline in southern Italy, renowned for its rugged cliffs, sparkling turquoise waters, and colorful cliffside towns. With its picturesque landscapes and charming villages, the Amalfi Coast has long been a favorite destination for travelers seeking relaxation and natural beauty.
When it comes to choosing accommodation on the Amalfi Coast, there are several exquisite options available. Luxury seekers can indulge in the grandeur of hotels like Hotel Santa Caterina in Amalfi or Le Sirenuse in Positano, offering unparalleled views and world-class amenities. For a more intimate and authentic experience, boutique hotels like Casa Angelina in Praiano or Palazzo Avino in Ravello provide a sense of tranquility and elegance.
Tuscany: Rolling Hills and Charming Villages
Tuscany, located in central Italy, is a region famous for its rolling hills, vineyards, and charming medieval towns. The region offers a perfect blend of natural beauty, cultural heritage, and culinary delights. Visitors can explore cities like Florence and Siena, as well as smaller towns like San Gimignano and Montepulciano, each with its own unique charm.
Accommodation options in Tuscany range from luxurious countryside resorts to charming agriturismos (farmhouse accommodations). For an idyllic retreat, hotels like Castello Banfi Il Borgo and Borgo Santo Pietro offer luxurious amenities, breathtaking views, and impeccable service. Travelers looking for a more rustic experience can opt for agriturismos like Fattoria Poggio Alloro or Agriturismo La Sovana, where they can immerse themselves in the beauty of the Tuscan countryside.
Conclusion
Italy is a country that captivates travelers with its diverse landscapes, rich history, and incredible hospitality. Whether you choose to stay in the bustling streets of Rome, the romantic canals of Venice, the artistic hub of Florence, the enchanting Amalfi Coast, or the picturesque countryside of Tuscany, each destination offers a unique experience and a wide range of accommodation options to suit every traveler's needs. So, pack your bags and get ready to embark on a memorable journey through the best places to stay in Italy.
FAQs
Q: Is it expensive to stay in Italy? A: The cost of accommodation in Italy can vary depending on the location and the type of accommodation you choose. Major cities and popular tourist destinations tend to have higher prices, but budget-friendly options are also available.
Q: What is the best time to visit Italy? A: The best time to visit Italy is generally during the spring (April to June) and fall (September to October) when the weather is pleasant, and the tourist crowds are smaller. However, each season has its own unique charm, so it ultimately depends on your preferences.
Q: Can I find affordable accommodation in Italy? A: Yes, there are affordable accommodation options available in Italy, such as budget hotels, hostels, and guesthouses. It's advisable to book in advance and compare prices to find the best deals.
Q: Are there any unique accommodation options in Italy? A: Yes, Italy offers some unique accommodation experiences. You can find agriturismos (farmhouse accommodations) in the countryside, boutique hotels in historic buildings, and even castles that have been converted into hotels.
Q: How can I book accommodation in Italy? A: You can book accommodation in Italy through various online travel agencies, hotel booking websites, or directly through the hotels' official websites. It's recommended to read reviews, compare prices, and check the location and facilities before making a reservation.
You may also like